Freestones, Tailwaters and Spring Creeks
By: Cat Toy
Becoming familiar with the differences of a freestone, a tailwater, and a spring creek can be extremely helpful in preparing for a day of fishing.  The nature of these types of rivers hold a healthy population of fish with differences in how they are fished.  The distinctiveness of each can be noteworthy in the success of fishing these rivers and creeks.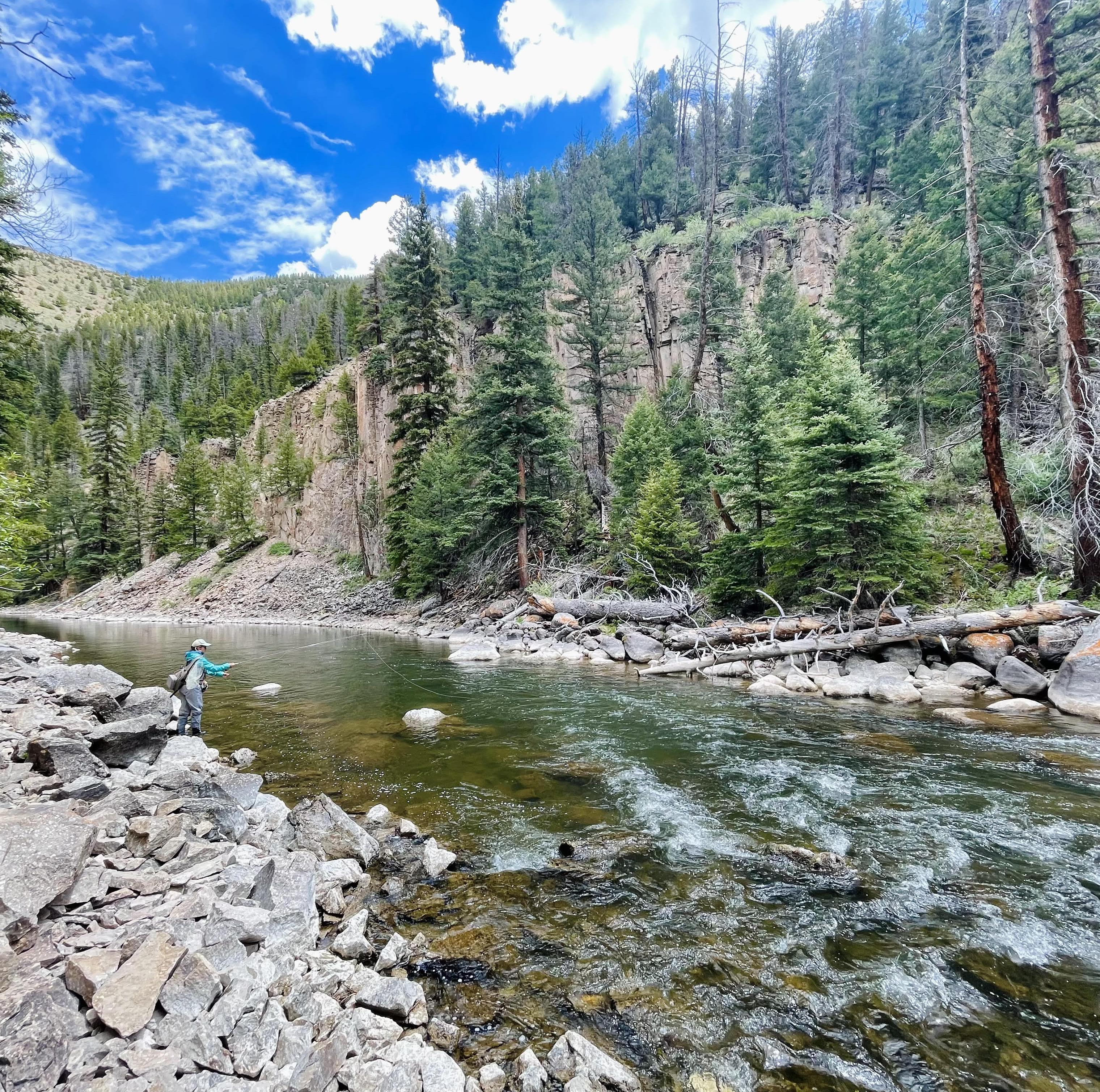 The wild freestone fisheries are rivers are originating from mother natures's snowmelt and rainfall.  Many freestone trout rivers begin up in the altitudinous mountains where trickles of snowmelt interfuse to create a small creek. The undersized creek will flow down and adjoin with other tributaries to form a grand river.
The more snow the mountains may receive in the winter, the more water is reserved for the runoff and trickle of melt throughout the season.  These rivers are consistently changing to the ebb and flows with the grace of mother nature.  Warm spring days when snow is melting quickly, freestones will swell quickly and become stained or off-color. During high runoff, they may become unfishable due to raging water flows.
Freestones react to frigid temperatures and typically freeze over in the winter, and they become inaccessible.  If the snowfall is poor, lower flows can be expected and warmer water.  During the hot summer, carrying a thermometer is a good approach in checking water temperature throughout the day.  Temperatures can give the angler knowledge of hatches and temperature readings when too warm at 65 degrees and greater, to stop fishing. 
Hot summer days may require fishing early morning and end by early afternoon to not fish in the heat of the day.  Warm water conditions are stressful and less optimal for fish to recover and with a higher mortality rate.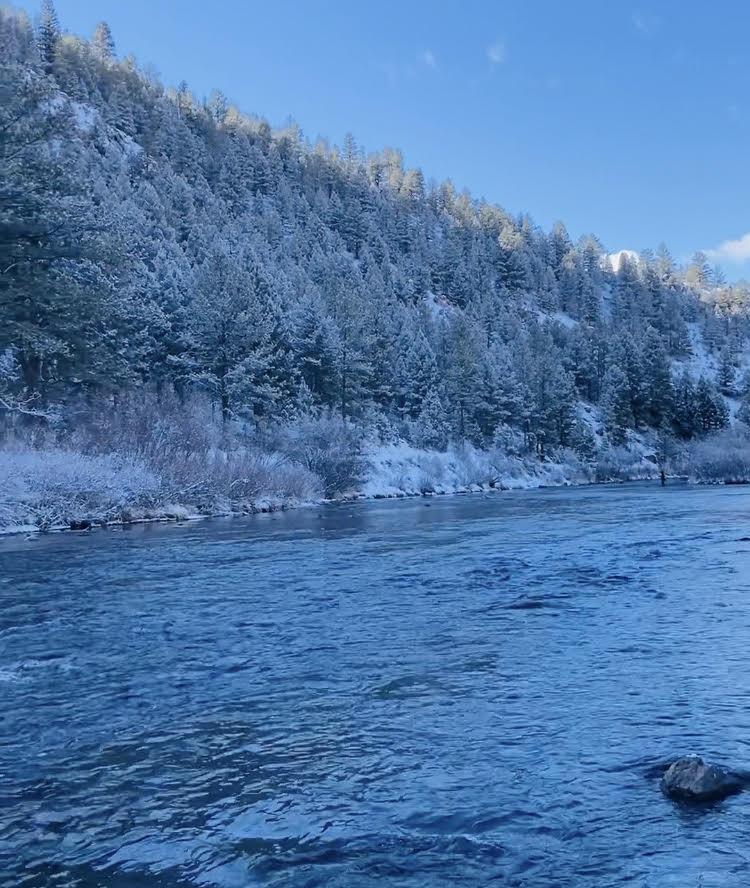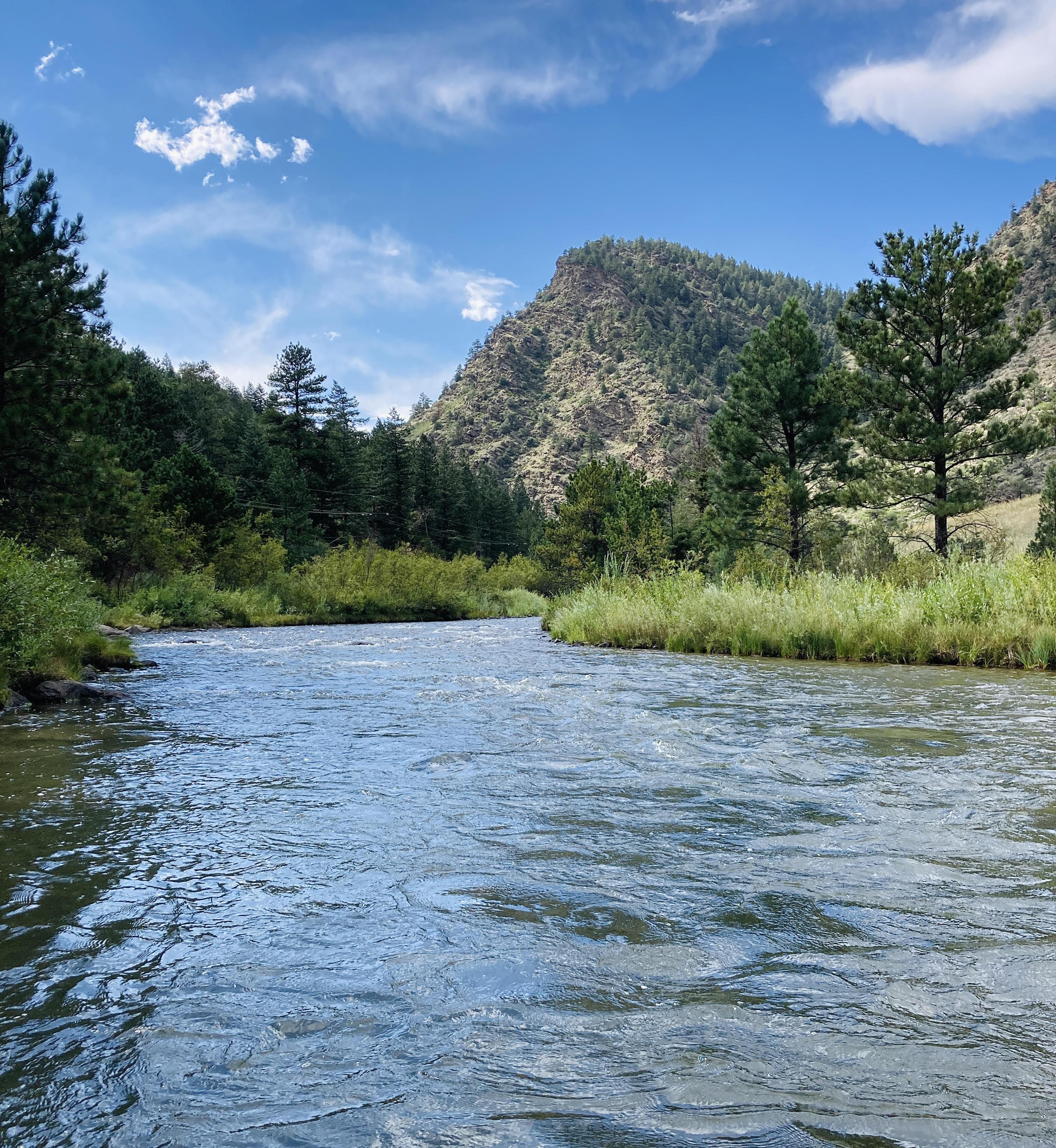 The trout in freestone rivers and creeks are survivors through below freezing winters, the fluctuation of flows influenced by melt and precipitation, and varied water temperatures.  The trout are eager feeders for nourishment that live in the freestone rivers and creeks.  They are not as finicky as those in tailwaters. Nymphing, dry fly, and streamers are effective with abundance of Caddis, Stoneflies, and Pale Morning Dun patterns.
Tailwater fisheries exist solely due to the influence of a dam at the head of the river.  These great tailwaters exist with consistent water temperatures that are often drawn from the bottom of the in-river reservoir.  Water temperatures and flows are regulated and discharge from the dam.  These optimal conditions have a larger concentration of vegetation, organisms, prolific hatches, and sizeable flourishing trout.
Tailwaters are not at the mercy of mother nature of weather and snowmelt than a freestone.  Water temperatures are fairly consistent in the summer and all the other seasons.  It usually won't freeze over during winter which allows for year-round fishing.  Many of these tailwaters are gold medal waters.
Fishing tailwaters typically receive a lot of fishing pressure with the expectation of substantial crowds.  There is a consistent high number of small insects for food in tailwaters. These trout are knowledgeable and selective with all the different flies they see. Targeting these trout will require honing in on smaller midges and fishing with fluorocarbon.  Other variety of bug life are aquatic worms, small crustaceans such as mysis shrimp, scuds, and sow bugs that are not typically present in freestone rivers.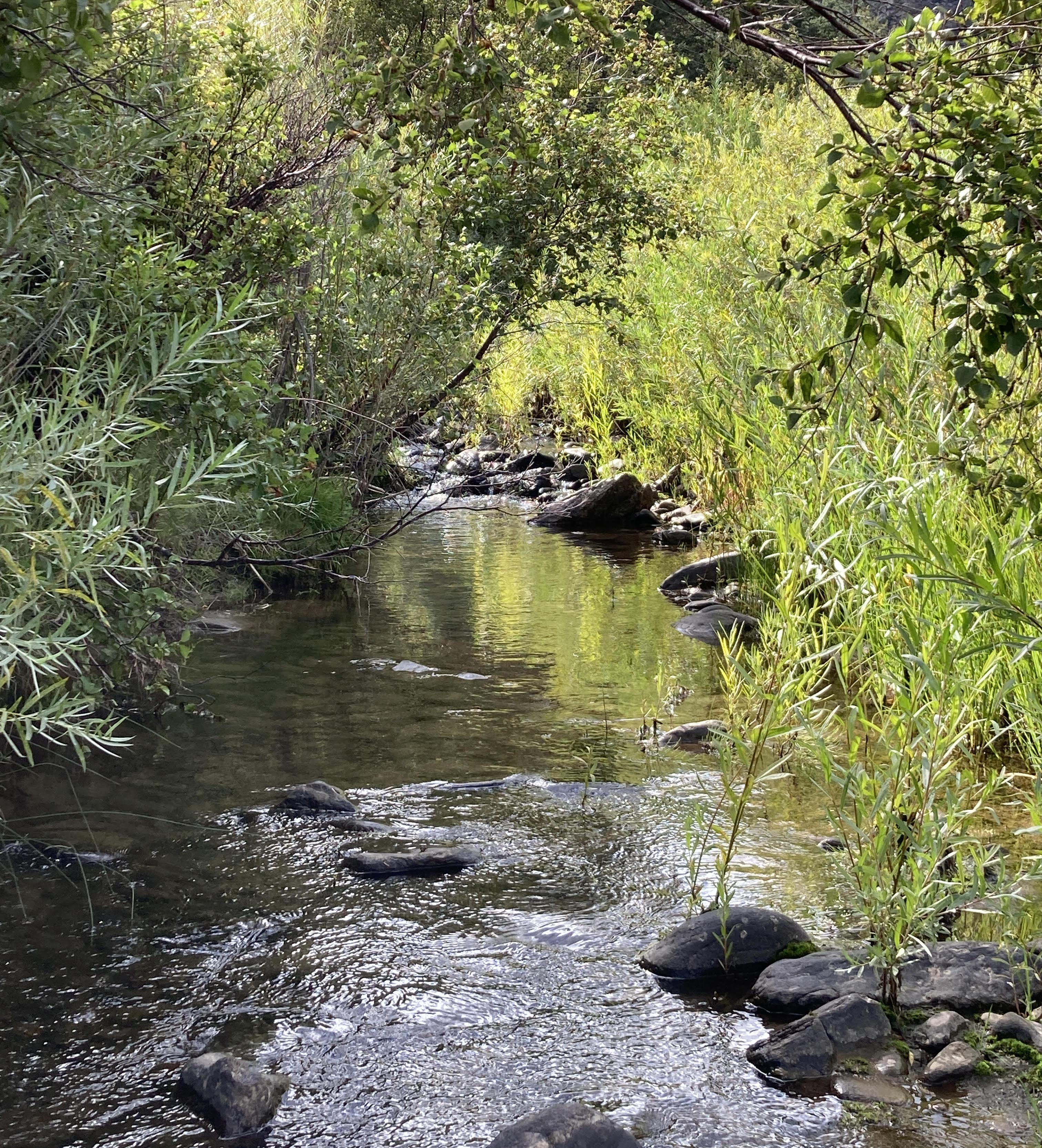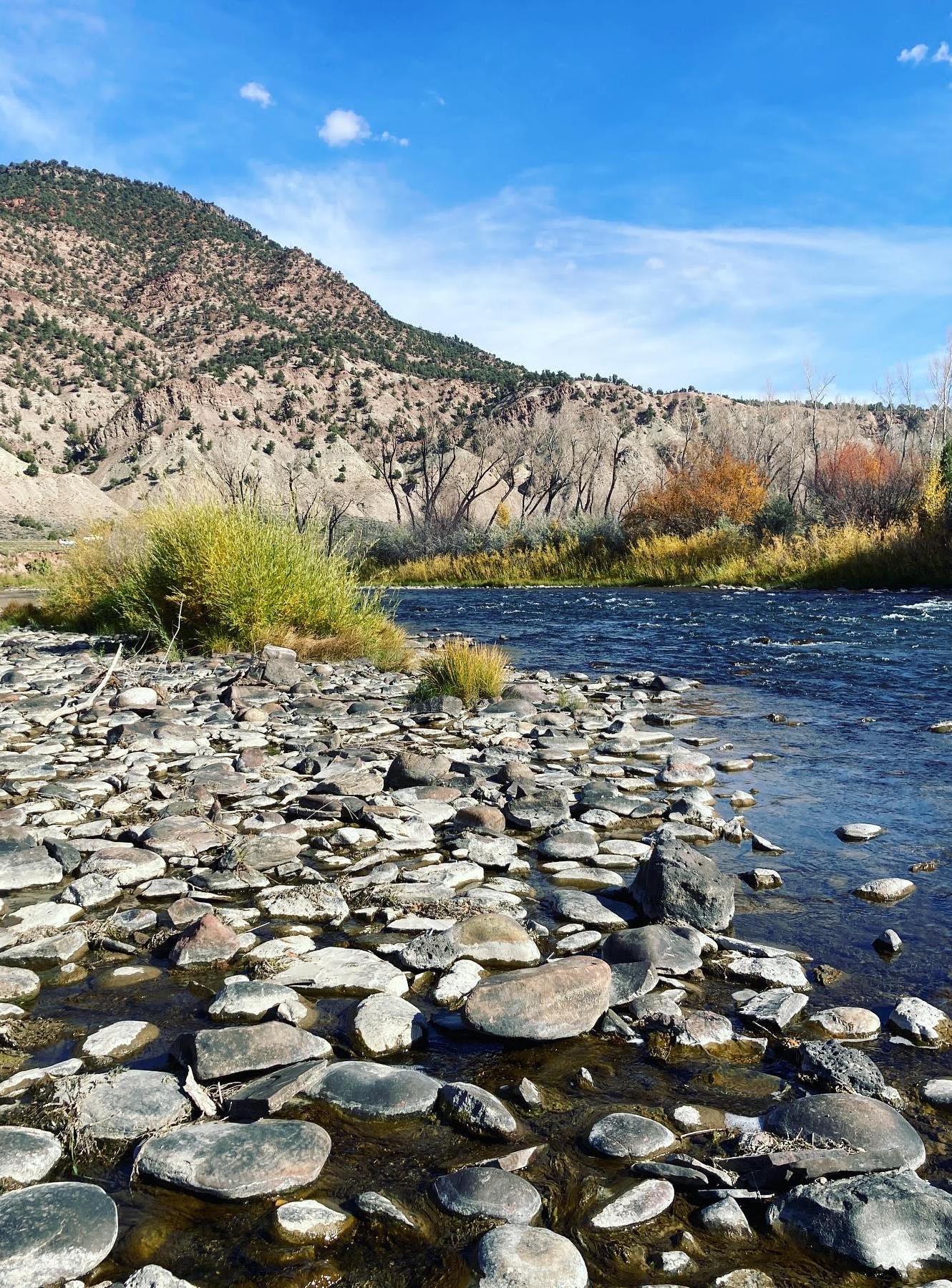 Spring creeks exist entirely from the groundwater seepage of natural nutrient rich spring water.  They are free flowing bodies of water that are fed by an underground aquifer.  Water from spring creeks can additionally be nourished by snowmelt or rain, but typically live entirely on their own.  These small fisheries can sustain prolific hatches of mayflies and caddis for brown and rainbow trout.  
Fishing these creeks can be quite difficult with dense vegetation, shallow flows, and crystal clear water.  Fish in spring creeks are spooky and very selective of flies.  With a stealthy approach, a 3 wt. 8' 6" fly rod, light tippet, and tiny flies, fishing these little creeks can be a hoot!
Having knowledge of the different types of water from a freestone, a tailwater, or a spring creek with good preparation and tactics will lead for a successful day of fishing.  Each have their unique challenges and rewards.
  See you on the rivers and creeks!
CHECK OUT OUR MOST POPULAR POSTS